Project NUTREgioN
Regional Nutrition Enhancement through Everyday Food
NUTREgioN is an initiative of the Maama Care Foundation to develop a local nutritional food production facility for a wide range of products in the region; using much as possible the locally produced crops as either main or complementary ingredients with specific attention to malnourished children, pregnant mothers, elderly sick people, disaster relief foods during emergency and recovery situations including refugee camps.
Nutrition
The usage of much as possible locally produced crops, enriched to optimum levels for each target group; is the mission that can make the change in the life of many infants, young children, school going children, pregnant women, the sick and elderly individuals in the autumn of their lives.
Against this backdrop, that Maama Care Foundation wants to move actively in conformity to the Uganda Nutrition Action Plan, Sustainable Development Goals-2 ,1000 Days, School Feeding and Nutrition Program; by starting a high technology production facility for fortified food products.
Project Characteristics
High level of local ingredients
Amaranth, Millet, Cassava, Maize, Peanuts, Sim Sim (sesame) , Soya, Oil/fat
Convenient
Edible anytime, anywhere, Tasty
Healthy, Nutritious & hygienic
Suitable for all gender and age, groups
Dietary
Easy digestible = High fibers / grains
Proteins
Non thirst provoking
Satiating
Tasty
Flavors / Taste
Fruits
Milk
Category
Ready-to-Eat: Peel & eat
RUTF (Ready-to-Use Therapeutic Foods)
Frozen
After carrying out some research, the products for this project have been identified. The ideal 'carrier product' is Bread Rolls / Wraps / Chapatti/ Pita filled with daily dosage of nutrition & several nutritious ingredients. Most age groups consume bread/biscuits/chapattis at different times of the day in different formats and in different combinations.
Filled Bread Rolls
•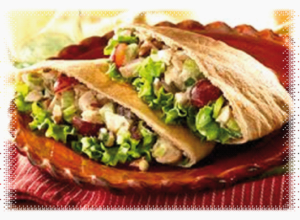 Filled Bread Rolls
• Flat Breads
• Pita Pockets
• Fortified Biscuits
• Filled Food Bars
• Liquid or semi-liquid food or gravies
Food Rolls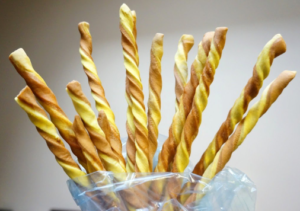 • Compressed Food Bars
• Jelly filled Foods (fruit or peanut paste filling)
• Peanut paste filled Foods
• Fortified snacks
Consumption
• Same as supplied, Dissolved in water, milk or juice
• Convenient Packing
• Easy accountability
• Easy to transport
• Long shelf life: from 4 days to 2 years
• Tested and approved by local & international standards authorities, Affordable price
Unborn child / Pregnant & Lactating Mothers
Newly born 6 – 24 months including the ones with HIV
Children 2 - 5 years including the ones with HIV
Adolescent girls and Boys
Therapeutic food for acute malnutrition
The Elderly people ages 55 years and above
Refugee Settlements and Disaster areas